The project consortium consists of
Interfolk, institut for civilsamfund (DK) (Koordinator organisation)
Oplysningsforbundet NETOP-Hvidovre (DK),
Landskrona afdeling af Forening Norden i Sverige (SE),
Norges Husflidslag (NO),
The Green Cultural Association (FI),
Thorshavns Aftenskole (FO),
og Rite Højskole (LV).
Interfolk, Institute for Civil Society
Skovgade 25, DK-5500 Middelfart * www.interfolk.dk
Interfolk is an institute for liberal education and voluntary associations. The objectives are to promote popular enlightenment and active citizenship in the context of liberal adult education, voluntary associations and cultural activities in the civic society. The activities may include research, surveys and development projects, seminars and debate, and other cultural activities in a Danish, Nordic, European and a broader international context
Project coordinator:
Hans Jørgen Vodsgaard, Head of Institute, mag. art. (History of Ideas)
+45) 51 300 320 * hjv@interfolk.dk
Oplysningsforbundet NETOP-Hvidovre
Hvidovrevej 438,1, DK-2650 Hvidovre * www.netop-hvidovre.dk
NETOP Hvidovre is a member of the national organisation "NETOP - netværk for oplysning". The aim of NETOP-Hvidovre is to promote liberal adult education in ecomical, political and cultural topics. The organisation aims to promote peace, tolerence, intercultural understanding and international cooperation.
Project member:
Flemming Thøgersen, chairman (+45) 36 75 80 40 * flth@tdcadsl.dk
Inge Lindqvist, project leader, 36 78 83 30 * kontakt@netop-kobenhavn.dk
Forening Norden i Sverige, Landskrona afdeling
Spårögatan 19, SE-257 32 Rydebäck * www.norden.se
The association Norden is a political and religious independant association, open to all who want to engage and work with Nordic issues and Nordic cooperation. The assocviation was founded in 1919.
Project member:
Ingvar Hansson, project leader,
(+46) 702 60 40 35 * Bavergatan15@glocalnet.net
Norges Husflidslag
Øvre Slottsgate 2B, NO-0157 Osloslo sentrum * www.husflid.no
The main purpose of Norges Husflidslag is to enhance the living craft tradition in Norway - culturally, socially and economically. we have 23.000 members, representing individuals, craft business and craft workers.
Project member:
Solveig Grinder, project leader, (+47) 951 64 870 * sol-to@online.no
The Green Cultural Association
Ruoholahdenranta 1 E, FI-00180 Helsinki
Se: www.visili.fi
The Green Cultural and Educational Centre ViSiO is an adult education centre which offers and promotes non-formal education. ViSiO is a societal educational centre that responds to development needs of society by offering methods and tools for building civil society and active citizenship.
Project member:
Anneli Bauters, former Secretary General,
(+358) 50 30 78 221 * bauters@kaapeli.fi
Tórshavnar Kvøld- Ungdóms- og Listaskúla
J.H.Schrøtersgøta 1, FO-100 Tórshavn * www.kvoldskulin.fo
A local Evening and Youth School for liberal adult education with a large and broad curriculum in all subject areas. The School has public status as an institution of the municipality of Torshavn.
Project member:
Jákup P.Strøm, School Leader * (+298) 302472 * jakups@torshavn.fo
Rite Folk High School
Rites pagasts, Viesites novads, LV-5228 * www.ritetautskola.org
R
ite Folk High School has reference to the Grundtvigian tradition of the Danish Folk High School movement. The main purpose is to promote a liberal adult education that gives fellow human beings better opportunities to develop autonomy, openness, energy and a strong commitment to democratic values and ideas.
Project member:
Niels Bendix Knudsen, Principal * (+45) 40 31 23 45 * nbendix@mail.dk
Try the new online tool - click here

Hal Koch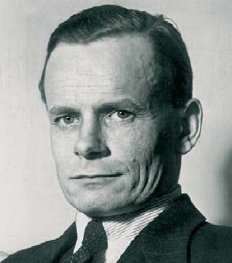 Democracy is a way of living. It is not a result once achieved, but a task that constantly must be fought for.
Hal Koch: What is Democracy, 1945

NOVA
Nordic tools for learning Validation