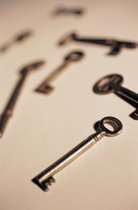 Development of questionnaires and online tools for documenting the learning outcome in liberal adult education, voluntary associations and amateur arts is a key area for Interfolk.
The overall aim is to develop new methods and tools to assess the qualities and outcome of the non-formal and informal learning in civic and social life. These methods are based on a critical understanding of learning as including personal formation, knowledge and competences. The objectives are to promote a humanistic and Bildung-oriented understanding of the values of lifelong learning in a civil society context.
The developed tools include
2009: An e-learning tool for the documentation of the learning outcomes for students at Folk High Schools in collaboration with Esbjerg Folk High School. See the Danish questionnaire for documentation of the learning profile at the start of the course, and the Danish questionnaire for validating the learning outcome at the end of the course.
2010: Questionnaires for documenting the values and learning outcomes in voluntary cultural organizations in collaboration with the Cultural Councils in Denmark. The developed questionnaires are described in the Danish project report: "Den frie kultur"
2011: Seven Nordic online tools for assessing learning in liberal adult education and voluntary associations that were developed in a two-year Nordplus Adult project. For more information on the Nordplus project and the final Danish Nordplus report "Dannelse, Kundskaber og kompetencer", see the website of the NOVA project here. To test the various online tools, visit NOVA - Nordic tools for learning.
2011: A series of double online tools for documentation of personal and organizational learning in amateur culture that was developed in a two-year Grundtvig multilateral project. For more information on the developed e-learning tools and the three project releases – see the website of LOAC project here. To test the various online tools, visit LOAC - Learning Outcome of Amateur Culture.
2012: A Danish and English questionnaire to document the existential learning outcomes for students in Nordfyns Folk High School. For more information - see the Danish version here – and the English version here.