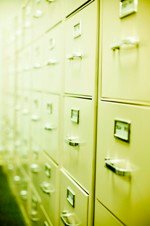 Interfolk is a non-profit association based on individuals sharing an interest in the Nordic Grundtvigian tradition of liberal adult education as well as the wide European traditions of Bildung and Enlightenment.
The association was founded in 2008 and the Institute for Civil Society works with research, development projects, courses and debate activities as well as other cultural activities - in a Danish, Nordic and European context.
The work gives a high priority to collaborative networks with associations and institutions from the area of liberal adult education, NGO's and voluntary culture and arts associations, because multilateral and cross-national partnerships pave the way for new ideas, new forms of activities, a broader inter-face and more funding options.
Interfolk is member of
The Baltic Sea NGO Network Denmark (former Danfø) - see the website
Baltic Network for Adult Learning (BNAL) - see the website
International Platform for Citizen Participation (IPCP) - see the website
Amateo - European Network for Active Participation in Cultural Activities - see the website